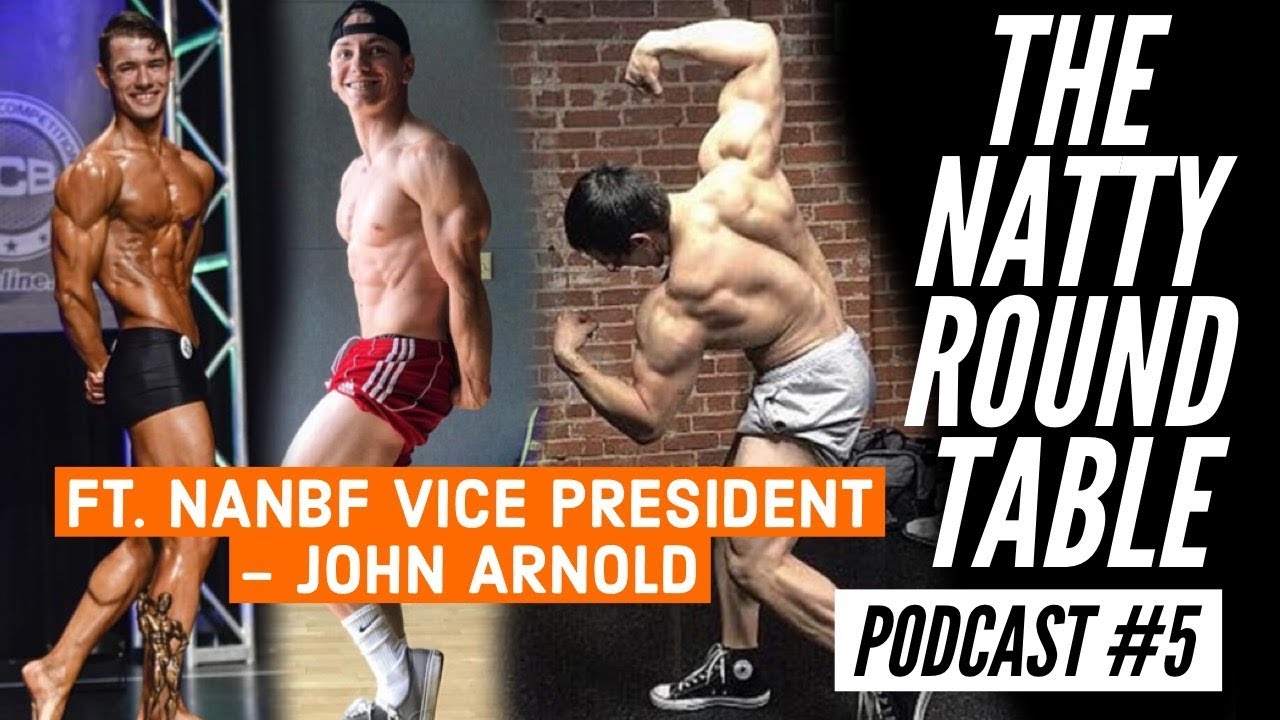 Welcome to the 5th episode of "The Natty Round Table" hosted by Joe Anklam, Conner Rush, & James Johnson (featuring John Arnold).
On this episode…
We are pleased to have NANBF Vice President John Arnold on the podcast as our first official guest. This is a great content filled episode in which you can learn a lot about the judging that goes into natural bodybuilding, what natural bodybuilding is & where it came from, and more details on specific divisions. Tune in and leave your questions below if you would like to see more of John on the NRT!
Conner is an IPE Profession Natural Bodybuilder on top of his multiple American AND state powerlifting records in Kansas. James is a Natural Bodybuilder as well who developed his love for weight training through playing college soccer. He has his BS in biology and is currently working on his doctorate in Physical Therapy. Enjoy the episode everyone!
GUEST: John Arnold – @naturalbuildfitness
NANBF INFORMATION:
Instagram – @nanbfederation
Website – https://www.nanbf.org/
Conner Rush – @rush_n_roulette
James Johnson – @the.j.johnson
Joe Anklam – @joe_anklam
MY WEBSITE: https://www.anklamathletics.com
→Instagram: https://www.instagram.com/joe_anklam/
→Snapchat: j_anklamfit
→Visual Productions: https://www.instagram.com/a.b.visuals/
→Twitter: https://twitter.com/joe_anklam
→Facebook: https://www.facebook.com/JosephGregoryAnklam
CAMERA: Sony a5100
LENSES:
16-50mm f/3.5-5.6
35mm f/1.8 Prime
55-210mm f/4.5-6.3
GIMBAL:
Zhiyun Crane V2
ANY QUESTIONS ON CAMERA GEAR? Message @a.b.visuals on Instagram!
Disclaimer: Joe Anklam (Anklam Athletics) is not a doctor or a medical professional. Always consult a physician before starting any exercise program. Use of this information is strictly at your own risk. Joe Anklam (Anklam Athletics) will not assume any liability for direct or indirect losses or damages that may result from the use of information contained in this video including but not limited to economic loss, injury, illness or death.